iBuildr®
iBuildr® is a presentation platform that allows you to build and deliver customized presentations for any audience utilizing your existing assets such as videos, photos, text, logos etc., while providing you with detailed viewer metrics.
Request a Demo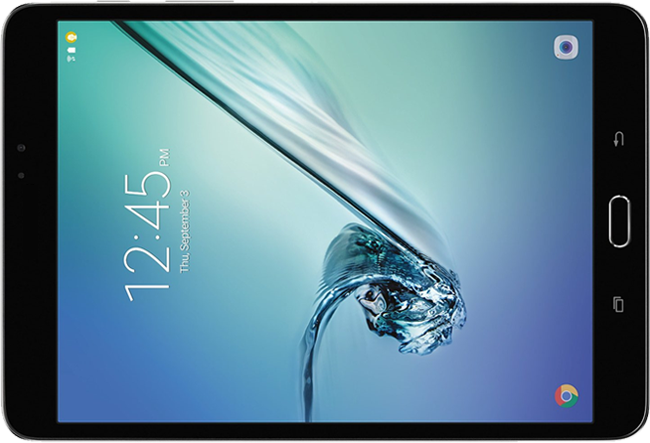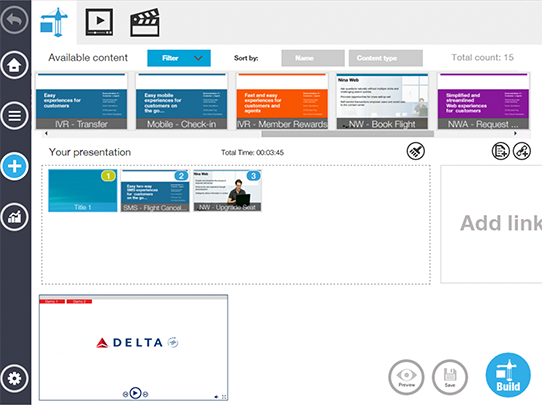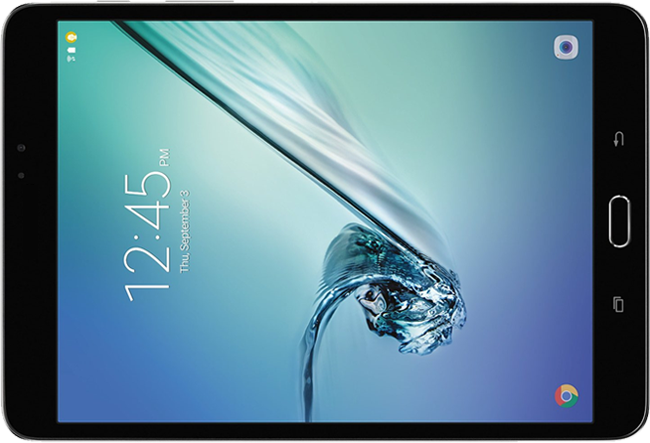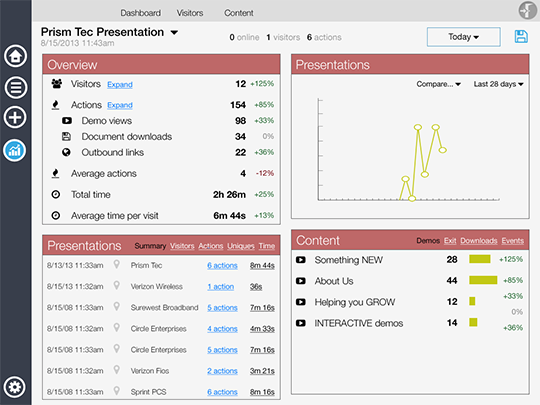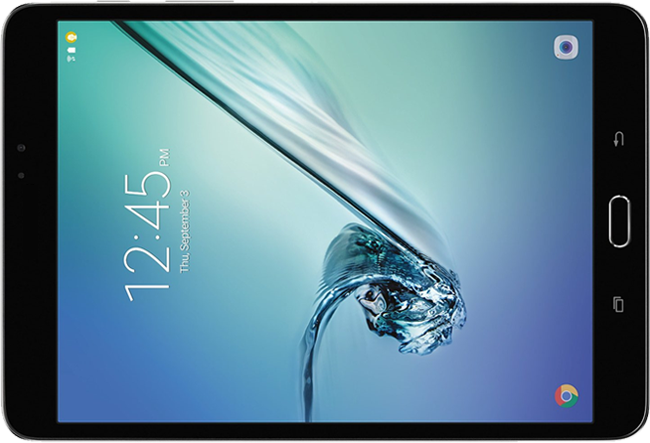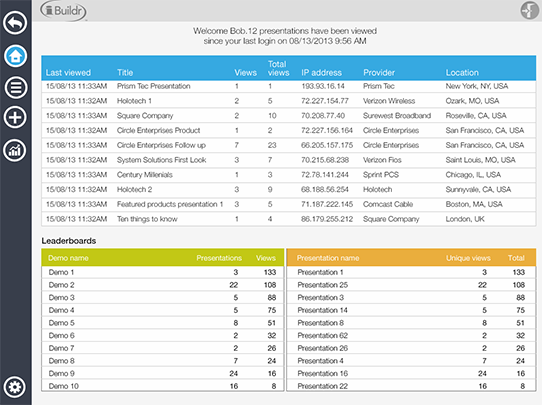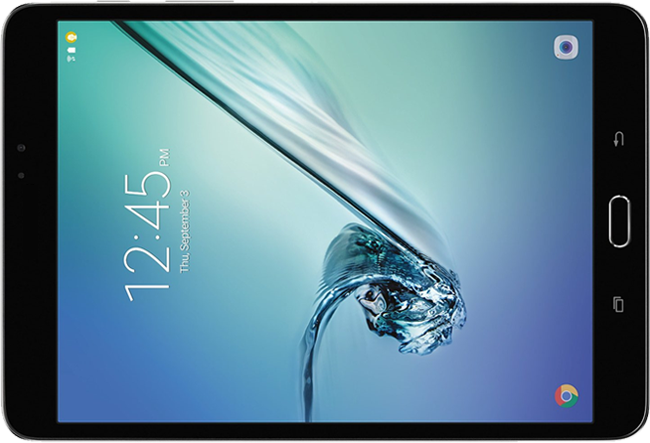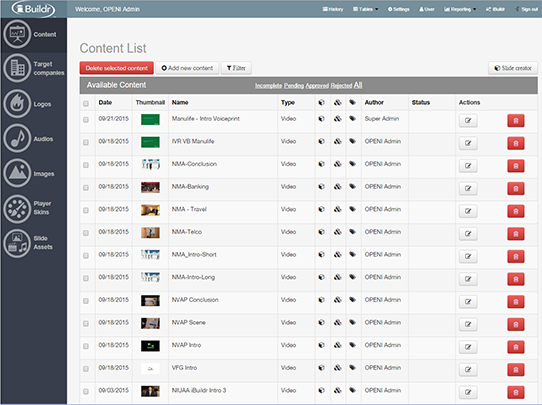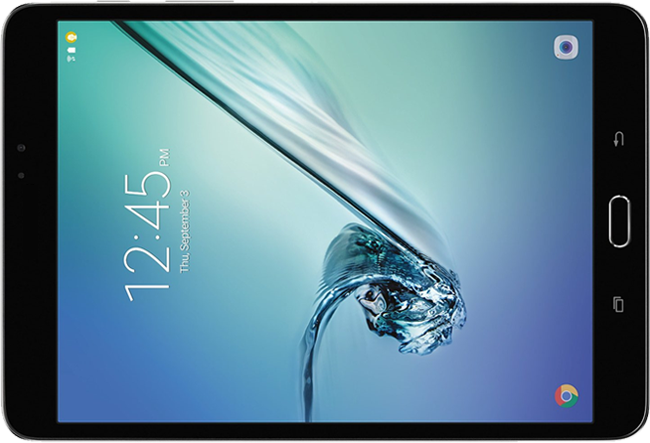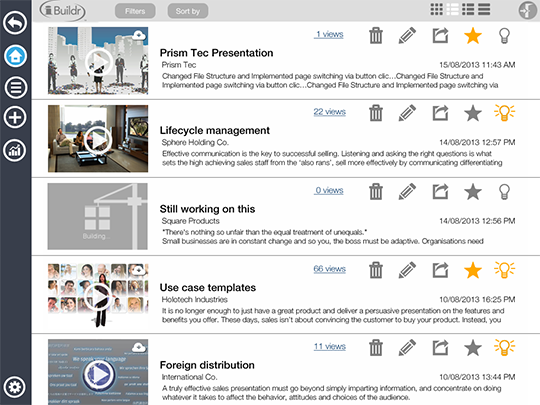 iBuildr® in Action!
---
We've provided three use cases that show the power of the iBuildr® platform.
Easy to Use
iBuildr® is a stress-free, easy-to-use system that allows you to create custom presentations in 15 minutes or less, with no graphic or design experience necessary.
Our drag and drop interface is easier to use and more intuitive than any other presentation tool on the market today.
Contact Us
Flexibility & Control
The iBuildr® platform ensures that your communications adhere to corporate branding guidelines, while allowing members of your organization the flexibility to create the tools they need to do their jobs effectively.
Additionally, iBuildr® automatically updates revisions to your content libraries system-wide, guaranteeing that your information is always current and correct.
Find Out More
Analytics
Is your corporate story as good as you think it is? The iBuildr® analytic tools and Impact Dashboard will help you to objectively evaluate the effectiveness of your presentations.
Analytics can help you to evaluate and substantiate the ROI of your communication efforts and help you to determine if you are telling your story effectively.
Impact Dashboard: iBuildr® has a state-of-the-art Impact Dashboard that provides detailed presentation analytics and viewer metrics.
Request a Demo
"Overall, iBuildr presentations have been a great building block for bringing in new business across multiple verticals. In fact 3 out of 4 companies we created demos for have purchased – totaling almost $2 million… …a great building block for bringing in new business…"
Sales Engineer| Nuance Communications