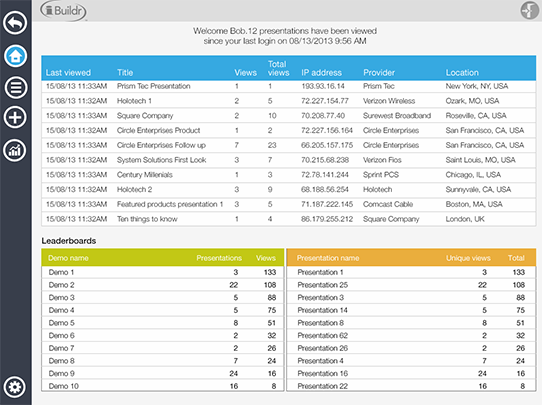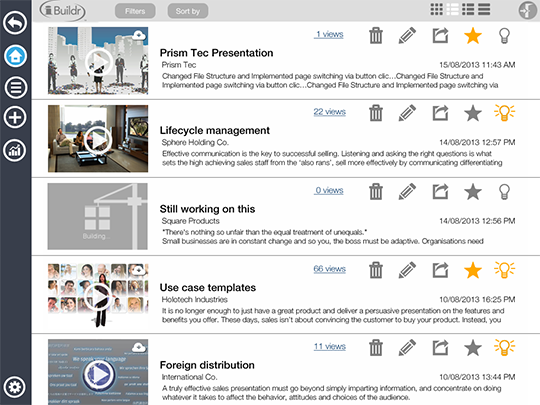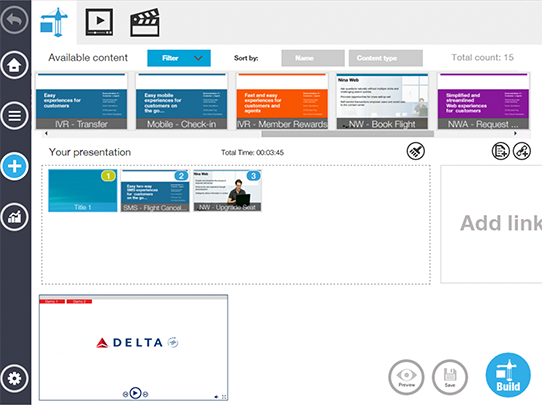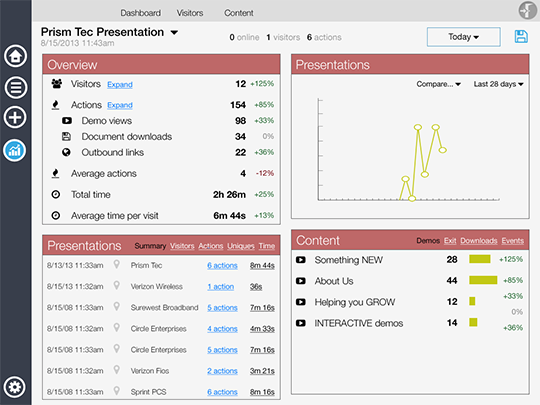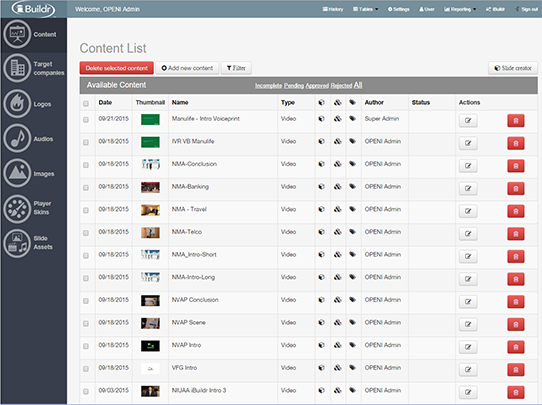 At-A-Glance:
Project Management, UX-UI, Interface Design
Problem:
For a little over 3 years Nuance Communications had been coming to us to create video presentations for their sales teams. Many of these demos told the same story but re-structured to fit different verticals, or targeted for specific potential clients.  This proved to be costly, and necessitated a more streamlined approach to keeping up with demand and meeting aggressive turn-around times.
Solution:
We set out to develop an application that would allow clients, in this case Nuance, the ability to automate the presentation creation process, reduce the overall production cost, and reduce overall turn-around times. Additionally, we wanted to create a user experience that was simple and intuitive. The application needed to be easy enough for people with limited or no graphic design skills to use successfully
The iBuildr platform provided Nuance with a system that helped their sales engineers to easily create custom presentations that would automatically populate with their target audiences' logos, corporate colors, as well as personalized audio and specific content relative to their needs. We also built in an analytics tool that provided them with detailed presentation and viewer metrics so they could gauge the effectiveness of their efforts, as well as an entire content management system.
Results:
In the first quarter alone utilizing the iBuildr platform, the Nuance Communication sales teams saw an additional $11 million in revenue, and turnaround time to create these custom presentations went from and 2 weeks to 20 minutes.